Frequently Asked Questions
Nightshift FAQ
What is Nightshift?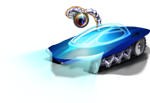 It is a demoscene party! held in İstanbul/Türkiye. Where all the sceners gather arround and have fun, compete, release and more! We hope to see you guys here, where the continents meet!
Who is organizing the party?
Currently, vigo & hyper of bronx are the main organizers. Due to nightlord/glance's and irian/aesrude's move to United States, they are not in the team this time ): Also, our network & tech king black/olympos is one of the main orga team. Information desk masters are echee & sukay which are our angels.
Can I be the part of it?
Yes you can! We love to!. We still need more voluntary people for the organization. If so, please get in touch with us nightshift@untergrund.net Hurry up!
Demoscene FAQ
If you have no idea about Demoscene, Demoscene Party, Demo/Intro, Compo etc, please visit the links belove.